"ScrapBooking"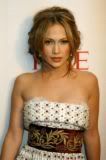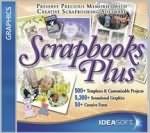 J-Lo is in London, England promoting her new album. The Dorchester Hotel is reporting her "special requests" via fax (!!)

two humidifiers, two fans, a room set at 80 degrees, Jo Malone candles, white or red roses, soft-baked chocolate chip cookies, sour cream and onion chips, regular chips, veggie platters, plain M&M's, sunflower seeds, Ritz crackers, Dentyne Ice gum, spicy brown mustard, mayonnaise, Smartwater, caffeine-free Coke and Red Bull.

Good Lord!! "Jenny From The Block" should be satisfied with the sour cream & onion potato chips! And there are major rumors that J-Lo is knocked up!! Mmmm maybe that explains all the special foods!

Have you ever heard of "Scrapbooking" I'm sure you have. But as was recently explained to me, the crafting hobby may not be all it appears! There are many "Desperate Housewives" in the Brentwood area as you know. Well as I hear it they are all "scrapbooking". But what makes this interesting, is that that's not what they're really up to.
The scrapbook that they're all working on is delivered to the home of whoever is hosting that week's party. But that book is a decoy & is cut-out in the middle (just like a woman's prison "B" movie) & filled with COKE!! The suburban lovelies then get together & blow rails til they're satisfied (never!) cut out some photos & decorative borders & wait til the next party! Next Stop Stepford!!! Girls!!! Tsk-tsk.

Have a great weekend all!