Rufus & Judy & Cane...oh my!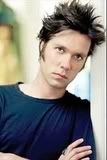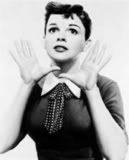 Alcoholic's Lie #23- If I drink the organic wine, I won't be as hung-over.

People in their late 30's (like me) simply can't go out every single night. It's exhausting & the bounce back time keeps growing. Anyway it was a really fun weekend.

Friday night I went to a terrific new restaurant in Hollywood called, THE FOUNDRY. A large room with intimate banquets & art deco chandeliers; great service & amazing food. All very unusual for L.A.

Saturday I went to a fun birthday party that was held on the CBS/Radford lot on the "New York Street". Was so grateful that the torrential rains we had all Friday & Saturday afternoon had stopped that I didn't even mind the sudden plunge in temperature. California is such a land of extremes in weather, wealth, lifestyle & celebrity. It doesn't rain for like a year & then we get more in a few hours than some folks get in 6 months.

Sunday- RUFUS WAINWRIGHT at The Hollywood Bowl. This was the event of the summer. Rufus' tribute to JUDY GARLAND. The bowl was filled to capacity with so many gay men, that if a bomb had gone off they'd have had to close Show Business on Monday morning.
Debbie Reynolds (looking serene & beautiful) Jake Gyllenhaal, Rod Stewart, Hillary Swank, The Ron Rifkins, were some of the folks I saw. The show itself was disappointingly uneven. Wainwright is very talented & looked splendid in dark blazer & white slacks & brought the house down for the finale when he changed to Judy's iconic short tuxedo & fedora. And his voice though lovely, sometimes struggled for the key & is so; angelic, it lacks the power & bravado & pathos to do these classic songs justice. It was like listening to ANDREA BOCELLI sing SAN FRANCISCO. A tribute to Rufus's generous personality though, saw him bring out his songstress sister, MARTHA WAINWRIGHT, whose rendition of STORMY WEATHER stopped the show, literally! Fabulous! Another highlight was LORNA LUFT doing a duet with R.W. Though some of my bitchy queen neighbors were grumbling that it wasn't LIZA. Hey boys…Lorna has been coherent all these years & unlike her sister can still sing. I applaud Rufus' passion & yea, bravery, in putting himself out there & giving it his all. Maybe I'm just jealous. When I was 13 years old my family bought one of those portable tape recorders with a microphone. We passed around the mike & I sang my little heart out. My horrified father & nervous mother didn't seem to appreciate my version of The Man That Got Away either.

Did you watch CANElast night? I watched some of it. What I saw looked pretty good but I don't know if I'm ready to commit to a Cuban "Dynasty" Not enough NOLAN MILLER for my taste. What I am looking forward to is tonight's DIRTY, SEXY, MONEY on ABC. Wealth, NYC, trannies & Peter Krause that's my kind of cocktail!
Oh & I am still addicted to Dancing With The Stars . I think that race car guy, you know the Brazilian, HELIO CASTONEVES is so charming & sexy. And for the first minute I hated that model guy, ALBERT REED (I mentioned he's a model, right?) but he was so dorky, and sort of self deprecating, "in on the joke" that I ended up really liking him. Tonight is an elimination round. I think that JOSIE MORAN is likely to go. The judges were so mean to her on Monday night. We'll see.