Simple Life Sentence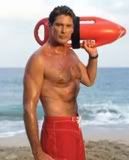 Oh my God! PARIS is going to PRISON!!! After flouting the California Vehicular Laws for more than a year (D.U.I, Driving with a suspended license etc.) PARIS HILTON Has been sentenced to 45 Days in a Woman's Correctional Facility in Lakewood, CA. If you are from Los Angeles, you have NEVER even been to LAKEWOOD & you KNOW how shameful this is. But the true tragedy in this travesty of justice is that Paris will have to wear those horrendous state-issued ORANGE Coveralls! An icy BLONDE with a fake-orange-Mystic-Tan in ORANGE COVERALLS?? This is "Cruel & Unusual Punishment" FREE PARIS NOW!!!! She'll have to surrender her CELL PHONE??? She cannot take TINKERBELL with her??? TMZ might go out of business! God help us all!

So it may be the case that DAVID HASSELHOFF's estranged wife, Pamela was the one to release the now legendary video of "The Drunken Hoff" Surpised?? Nope me neither. The best part is that Mrs. Hasselhoff has retained the services of that champion of Justice, DEBRA OPRI, who famously billed LARRY BIRKHEAD well over a half a million dollars for 3 months worth of services til he fired her. And Pamela in an effort to keep a low profile & focus on her children & avoid a battle in the press thought it would be a good idea to have her first public meeting with her famous attorney hours after the release of the video at a little out-of-the-way spot called SPAGO BEVERLY HILLS!!! PH was stunned to find that paparazzi were waiting for her & Debra to exit the restaurant. And exclaimed that she would "maintain her grace & dignity"

I think its fair to say that ALEC BALDWIN has as many friends as he does enemies. He & arch-enemy-former-wife, KIM BASSINGER made one film together called THE SLUGGER's WIFE This picture was a cinematic abortion from the get-go. Here is what the producer of that film, David Permut said of ALEC in light of their history & recent events:

"If I were homeless on the streets and had a tin cup in my hand and somebody pulled me off the sidewalk and offered me a script to produce with Alec Baldwin committed to starring in it, I'd pass."


OUCH!! Look he's a hot-headed-Irishman who likes a drink now & then…I totally identify!


I thought that yesterday was Friday & I spoke of the weekend & Wished you a good one!! As I mentioned, I'm on diet pills! I was confused…so now…


HAVE A GREAT WEEKEND!