Saturday Night At The Movies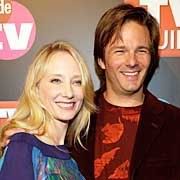 Don't you love dinner & a movie on a Saturday night? Isn't there just something so, I don't know…wholesome, about it?
Anyway here in L.A. there is a wonderful theatre called The Arclight.
A beautiful movie theatre with stadium reserved (!!!) seating. There's a terrific bar/lounge & you can even bring your cocktails into the theatre with you. It's like Disneyland for adults.

Went to see FRACTURE starring ANTHONY HOPKINS & RYAN GOSSLING. I highly recommend it! These are two very fine actors in peak form. I remembered something while watching it…truly wonderful acting is, in its simplest form, listening! You have to be listening to your fellow actors (or seem to be) & not worried about your line or hitting your mark or where the camera is. Just listen!
Wish I had recalled that in some of my abortive acting attempts!
Go see the picture! You won't be sorry.

After the movie went to the wonderful restaurant, MAGNOLIA Hollywood is lucky to have a place like this. Very hip, very chic,
Good food, great cocktails & more importantly a really nice staff.
They treat everyone the same & aren't looking over your shoulder to see if BRITNEY or LINDSAY are behind you. But can you guess WHO was behind me?? That crazy ANNE HECHE's Ex husband, (or perhaps estranged, as I don't think the divorce is final, but she has taken up publically with married T.V. co-star) COLEY LAFFOON. He is very cute & seemed very normal (happy even) He was with two adorable blondes who could NOT have been 25! I guess it takes 2 22 year olds to replace one 40 year old! Good for you Coley!

I love L.A.