Ring Around The Rosie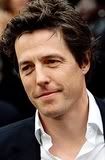 The weather in L.A has finally cleared & yea! I'm back in the garden(s) And to paraphrase ROBERT DUVALL in APOCOLYPSE NOW: "I love the smell of topsoil in the morning!"

Now to the real dirt:

Damn! I can't stand that THE DONALD is right.

Rosie! What the hell?? Are you telling me that your deal with The View came down to a difference of 2 years??? That ABC wanted a contract for three (3) years & you only wanted to re-up for 1 year??
As that A-hole Bill O'Reilly would say:"I'm NOT buying it! That this announcement of your VIEW Departure comes so close on the heels of your controversial hosting of the MATRIX AWARDS on Monday??
That same awards show where you told THE DONALD to "Eat Me!" while BABA WAWA held her head in her hands? And ended up defending RUPERT MURDOCH! You deliberately let the DONALD Win? And let his prediction of your lasting less than a year come true? I did love your dismissive comment on LARRY KING LIVE when asked about Trump's obsession with you: "It's been my life's goal to give a bald billionaire a boner!"
Today, your website rosie.com
was over- run with many comments asking for the real truth I found this one interesting:

Lynn writes:
Ro, The nicey nice yesterday on the show was a little to fake. BE honest it is what we are use to! You didn't want to succumb to any rules and decided to go its okay. Whets your plans now?
its barbaras show
she calls the shots
as she should
it was honest

So it's Barbara's show but she has no input in negotiations?? Come on... something stinks here. You added well over half a million viewers a day to that so played-out show & they wouldn't give you a year at a time deal??
Well, Best of Luck to you Ro! The Daytime TV & the world will be less interesting without your every day presence. I'm not that interested in who will replace you on THE VIEW (I won't be watching) but I am curious to see which powerful woman THE DONALD will choose as his new punching bag in his desperate attempt to remain relevant.

I gotta hand it to HARVEY LEVIN who broke the "Rosie Resignation" story & so many other celebrity stories this past year. His
website www.TMZ.com is the place for up-to-the-minute celeb photos, videos & breaking stories. It seems just a few summers ago that Harvey was covering the OJ Trial & interviewing defendants outside THE PEOPLE'S COURT. Way to go Harvey!

And speaking of court…expect to see my favorite British export, HUGH GRANT, taking the witness stand soon as he has just been booked for assaulting a photographer with (I'm NOT kidding) a plastic container of BAKED BEANS!! Really Hugh, couldn't it have been something classier like edamame or escargot? But seriously he also allegedly kicked the paparazzi & said vile things about the shutterbug's kids! I think HG should plead temporary insanity! He's lonely! He still lives down the street form his old flame ELIZABETH HURLEY & was NOT Invited to her recent nuptials & his relationship with the glamorous JEMIMA KAHN ended a few months ago too!

The big story today in Los Angeles has been Mike Penner, long-time Sports Writer for The L.A. Times who announced today that he will be having a sex change operation!(I do have to see that TRANSAMERICA! FELICITY HUFFMAN Must be a better actress than I even thought!) The only sad thing I find in this story is Mr. Penner's chosen new name: "Christine Daniels" Why do these guys always choose these kind of drag-porn-fake-stewardess type of names? What about Mary Beth Cohen? Or Sarah Jean Klumsky or something, I don't know… real? Good luck Mike! Errr I mean Christine!