McDreemy,McSteemy,McQueeny vs.McPhobic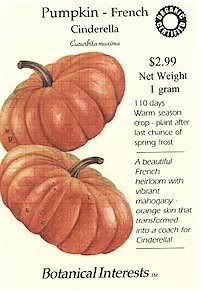 Those boys over at GREY'S ANATOMY are starting to make the girls of DESPERATE HOUSWIVES look like nuns at a prayer meeting! By now you've heard of the on set brawl between "Dr McDreemy", PATRICK DEMPSEY & Co-star ISAIAH WASHINGTON. The story keeps changing, first Mr. Washington was allegedly upset over fellow actors being late to the set. Then we learned that Mr. Washington insulted McDreemy by saying he "wasn't his faggot, like XXX" ;then today T.R.KNIGHT (George) came out to PEOPLE Magazine and said that "he "hoped the fact that I'm gay isn't the most interesting thing about me!" T.R….I'm sure its not! The most interesting thing about you is that your good friend, Patrick Dempsey feels so warmly toward you that he took a punch from a fellow actor who insulted you!!! Who's the real "KNIGHT" here?? And Hey! ABC You can fire than damn Homophobe, Washington! Gay Guys & Straight Women are your core audience for this show & we can just as easily go back to watching C.S.I.

Did you know that there are "trends" even in Pumpkin Patches?? Last year the big craze was white pumpkins. And I have to admit I really liked them. They were somehow elegant. This year I cannot find a single white pumpkin anywhere in Los Angeles. The Big Craze for Halloween 2006 is the "FAIRY TALE" or "CINDERELLA" Pumpkin.
Picture something you could make a "horse-drawn coach" out of. It's very large, deep orange (less yellow, more red) and very round. It's also very expensive!!! The cheapest I've seen was priced $30 a piece! But of course, I'm going to buy one. Anything with "fairy" in the title, I'm all for!!

Allergan Inc. the kind souls who brought us BOTOX, have plans to release a new "filler" called, JUVADERM by the first of the year. You can probably try some out before then if you mention it to your doctor. I know people who've had it here in L.A. & they LOVE IT! Not a moment too soon for TheGayGardener…sign me up!