The Comeback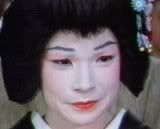 Disappointed? You Bet! Shocked? Quite. But that is what's great about the process….ah hell, I don't really believe that. I think it says more about "The Machine" than it does about the process. I also fear it may have a little something to do with "The Bradley Effect" which ANDREW SULLIVAN explains in detail, but basically it is a theory that white voters will give false answers to pollsters in a race that has a non-white candidate. I really don't know how else to explain that no poll, not one, not even the candidate's own polling, had Hillary Clinton beating Barack Obama. In fact Obama had a double digit lead in most polls. Was it because she cried? Was it the endless drubbing & false statements made repeatedly by BILL CLINTON against Obama? I have no answers. All I know is that the following quote form the brilliant NORA EPHRON made me loud:

"Hillary Clinton has all the authenticity of Naugahyde"

Happy Birthday ELVIS! The King would have turned 72 today.

As some of you know I used to work in cosmetics. One of the true genius innovators in that business was a man named SHU UEMORA.
You likely know him from his hundreds of retail stores around the globe. The French giant L'OREAL later bought his company. He made really beautiful, effective, products; makeup, skin care, brushes & tools (no actress can live without his eyelash curler) Uemora died today at 79 in Tokyo. The legend began when the makeup artist on a SHIRLEY MACLAINE film, MY GIESHA, fell ill, & Uemora was brought in as a replacement. He did such an amazing job of transforming the famed redhead into a believable Japanese girl that Hollywood soon beat a path to his door. Even FRANK SINATRA used him. It's ironic that illness made SHU's stardom poissble because Maclaine herself was an understudy ("The Pajama Game") who had to go on when the lead (Carol Haney) became ill & a star was born. R.I.P. Shu.
Labels: Chelsea Clinton, Comeback, Elvis, Shirley Maclaine, Shu Uemora, Sinatra