Dancing With The "Men In Trees"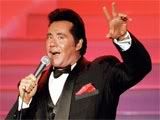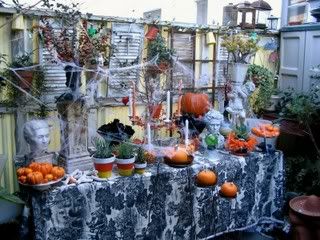 Ok, I am still bitter than ALBERT REED had to be unjustly sacrificed to give WAYNE NEWTON another week; but at least justice was served this evening when Newton was sent packing. Dancing With The Stars is soo addicting, isn't it? I love that JENNY GARTH redeemed herself with that tango. And grieving JANE SEYMOUR looked fabulous in her short wig. But My God! All that makeup on all those women…they looked like hookers at a MARY KAY Convention.
One Big Question" What the hell was ANNE HECHE doing there?
I know DWTS is an ABC show as is Anne's MEN IN TREES, but still…can you spell VELVEETA?

ROB REINER used to direct Feature Films. But apparently his phone has not rung that much lately so now he's shilling for HILLARY CLINTON. You can click on the link below & se R.R.'s latest effort (if you must) Now if only PENNY MARSHALL would direct an OBAMA video this could possibly be semi-interesting.

Meathead Loves Hillary

It won't be too long till we'll be hearing Christmas Carols in the stores.
Since I've already seen Christmas trees on September 14th in KMART, as I mentioned. Please don't forget that TheGayGardener can be your little elf for the whole season. Need a scary tableau for Halloween? A sumptuous Harvest Table for Thanksgiving? Or even a properly lit & hung (!) Christmas Tree? Please contact me & ask about our TheGayGardener's Tabletops & Bottoms Services.
You'll be glad you did!
Labels: Dancing With The Stars, Hillary Clinton, Rob Reiner, Wayne Newton