Size Matters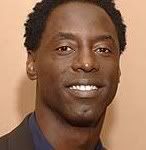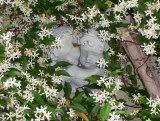 LiveScience.com is reporting that a University of Bath study shows that the length of a child's fingers can predict how they'll do on the SATs.

A quick look at the lengths of children's index and ring fingers can be used to predict how well students will perform on SATs.

Kids with longer ring fingers compared to index fingers are likely to have higher math scores than literacy or verbal scores on the college entrance exam, while children with the reverse finger-length ratio are likely to have higher reading and writing, or verbal, scores versus math scores.

Yep! Big fingers….Big SAT Scores, big feet...big… SHOES! What did you think I was going to say?

Justice is Served! US Weekly Blog claims that ISAIAH WASHINGTON's days at GREY's ANATOMY are numbered:

He will not be back as a series regular," a source close to ABC tells Us, noting that the embattled star, 43 - who has been under fire ever since calling costar T.R. Knight, 34, a "f--got" - "could possibly show up for a few episodes" next season.
Still, Washington's rep insists, "Isaiah is not off the show. We do not have a contract yet, but we expect to."

I, for one would love to say Bye! Bye! To (Dr.) Burke.

Congratulations to our new AMERICAN IDOL, JORDIN SPARKS! In the Battle of The Singer vs. The Entertainer, the Singer won! But the entertainer, BLAKE LEWIS, does indeed have a very bright future! Even if he has RYAN SEACREST's old highlights!

This is a very intoxicating time in Los Angeles. The sweet fragrance of jasmine permeates the air, especially at night, in such a heady way.
I love this vine. It can cover a wall in less than a year, its leaves stay bright green throughout the year & once a year in the Spring, it blossoms & wow…Check out the pic above of the star jasmine on my terrace.