R.I.P. VICKIE LYNN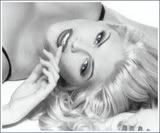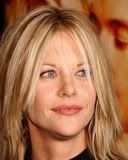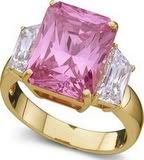 I know we all saw this coming; but did anyone think it would really be this soon? I have no doubt that THE NEW YORK TIMES has had a current obituary written for poor dear ANNA NICOLE SMITH for some time now but dead at 39??? Sweet Jesus!

When I lived in NYC, my friends & I used to have this joke/quote that went, "…and the police say drugs were involved!" because that was the last sentence in so many crime stories we read about in the newspaper. And make no mistake this IS a crime story! That because of drugs & alcohol, the nefarious machinations of an evil Machiavellian attorney/companion (HOWARD STERN was NOT Anna's husband, that faux wedding in The Bahamas was not legally binding) a sketchy formal education (Anna never went beyond 8th Grade) and other sins… there is a little baby girl, 5 months old, who will never know her mother, or her late brother, and THAT IS A CRIME! I will always cherish the image of the former WALMART employee, waitress from THE RED LOBSTER & JIM'S KRISPY FRIED CHICKEN walking down the steps of THE U.S. SUPREME COURT after her victorious case was heard. Tall, gorgeous & blonde, all in black, with dark JACKIE O sunglasses… it was a picture of "White trash in Triumph" and I loved it!
The happiest woman on the face of the earth MUST be that love-crazed astronaut who has now been knocked off the front page by the death of Anna Nicole

On a lighter note… EXTRA! Had a story tonight about MEG RYAN's (THIS IS A DIRECT QUOTE!) ""Long-awaited return to the big screen" in a new film called "IN THE LAND OF WOMEN" Have you been waiting?? I haven't! I was waiting for a brief time for her "lip-job" to return to normal…but I grew bored! Sorry!

I feel like AL PACINO! Every time I swear to never revisit the ISAIAH WASHINGTON Insanity…"they keep pulling me back in!" Not directly related BUT…GLAAD has canceled an appearance by male actress, CHARLES KNIPP's character SHIRLEY Q. LIQUOR and harshly condemned the actor as racist! I have posted about Shirley before after I saw her act in New Orleans & I think she is brilliant. But apparently just having a character modeled after an African-American woman living in the South is racist.
Never mind that Knipp also has another brilliant character called BETTY BUTTERFIELD, who is very funny too, but may be seen as a defamatory statement against fat, white, Southern women! An African American actor repeatedly screams the "F-word" at The Golden Globes, takes a 2 week re-hab vacation, and suffers no real consequence! A talented performance artist creates a character based on a real life person and is fired & condemned! This stinks!



Did you hear about the NEW YORK Cabbie who found 31 Diamond rings mistakenly left in his taxi by a passenger who had tipped him 30 CENTS on an $11 fare??? This is no joke! The saintly cabbie immediately turned the diamonds in and even refused the $100 reward offered by the grateful (????) female diamond merchant!
The passenger asked that her name not be made public but I have a very good source at The NEW YORK TAXI COMISSION who revealed that her name is MS. CHEAP BITCH!!

HONEST NYC CABBIE.