Circus Maximus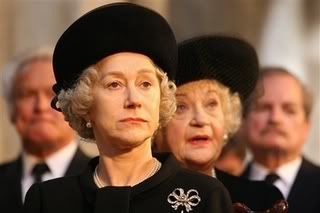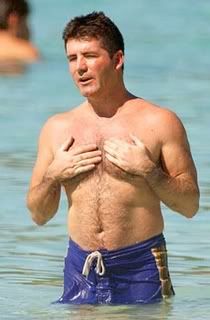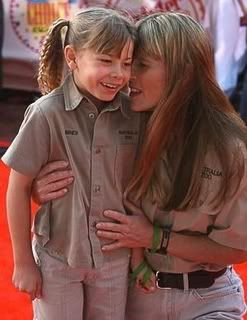 Thanks to so many of you for your cards & emails expressing sympathy on the loss of my beloved Sam. I am still in major denial & cannot believe he's gone. He was the best & longest relationship I've ever had. Poor Little Max (the cat) just sits & stares out the window waiting for his little buddy to come home. How do you explain heaven to a cat???

One reason I'm racing back is that there's a whole lotta important sh** going down! First of all… ISAIAH WASHINGTON!!! He, of Grey's Anatomy fame! A drunken MEL GIBSON rants about the Jews! A desperately unfunny, MICHAEL RICHARDS screams "the N Word" repeatedly during his pathetic stand-up routine! And the whole damn world comes to a halt! These guys are ostracized, threatened, arrested, sued and publically shamed!! But this two-bit character actor insults his fellow castmate, T.R. KNIGHT by calling him a "FAGGOT" Then denies it ever happened! And lo & behold in a GOLDEN GLOBES interview again denies the incident, BUT REPEATS the offending slur!! As ELLEN DEGENERIS pointed out this "playground insult" is the one hateful word that is sometimes the last thing a gay man hears as he becomes the victim of anti-gay violence!! And a big Thank You to KATHERINE HEIGEL for standing up for her friend T.R. & for all gay men and for suggesting to Mr. Washington that he "…never speak in public again!!" Right on Katie! And you know what? GREY's ANATOMY SUCKS this season anyway! PLEASE JOIN ME & SIGN THIS PETITION TO HAVE ABC FIRE THIS ASSH***!

FIRE ISAIAH

From the above trash to CLASS! With a capitol C!! Is there anyone finer than HELEN MIRREN??? Looking gorgeous at the GOLDEN GLOBES as she sailed elegantly into history! Winning 2 Globes for BEST ACTRESSS playing 2 British Monarchs with the same name! ELIZABETH I & the current Queen, Elizabeth II. Accepting the award for THE QUEEN, Ms. Mirren said the following:

In 1952, a young girl of 25, Elizabeth Windsor, walked into the role fo a lifetime. And I think you really fell in love with her. (and that's why this award) No Helen! We're really in love with you darling! ONWARD TOWARD OSCAR!!

You guys know I love AMERICAN IDOL! But was this past week a new low or what? Why are they putting these sad "freaks" on display…simply to mock them? These poor people are NOT IN ON THE JOKE!!! They think they have a chance! The contestants on Tuesday night should have been eliminated in preliminary regional rounds! Not brought before the judging trio to be cruelly made fun of!
What's next??? Is SIMON COWELL going to replace JERRY LEWIS as the host of The Muscular Dystrophy Telethon so he can really have some fun??? ROSIE O'DONNELL derided this fact on THE VIEW by saying how charming it was to see "millionaires" mocking some poor pathetic souls! I'll go Rosie one better! Yes! I will allow their judgment regarding musical ability… but a closet-case British Queen, a chemically impaired former L.A. LAKER Cheer-leader & a "dumpy" Black guy, hardly have room to judge people in ANY other area!! Let's STOP this unnecessary cruelty now & bring focus on the contestants who really have a chance!!


Remember when TRACY ULLMAN said that THE OLSEN TWINS creeped her out because they reminded her of the "little monkeys from THE WIZARD OF OZ?" Maybe it's just me, but is anyone else creeped out by BINDI IRWIN??? I'm sure I'll catch some flack for this, but little Bindi is getting on my nerves! And NOW She has a T.V. series?? What the HELL was she doing at The Golden Globes??? I'm sorry this little girl has to grow up without her Daddy but…eewwww! And I have found nothing so unsettling as those tandem interviews with MOMMIE DEAREST, TERRIE ("I've Lost My Prince") IRWIN since "Momma Rose & Gypsy Rose Lee" Send the kid back to Queensland, Australia & let her lead some kind of normal life!