OSCAR Edition 2007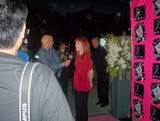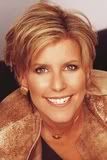 "God! "I Hate This Night!" So says Faye Dunaway in the camp classic, MOMMIE DEAREST referring of course to Oscar Night.
I don't know exactly why but the presentation of the Academy Awards always makes me think of JOAN CRAWFORD. Even though she won only a single Best Actress Oscar for MILDRED PIERCE (a total 40's soap opera) Joan lived & breathed the glamour that the Academy Awards represents. She was so nervous that she would not win for MILDRED that she stayed home in bed with the "flu" She had the fore-sight to have a chic bed-jacket designed for her though. And when the Best Actress of 1945 was awarded to Joan, she insisted that the film's director, MICHAEL CURTIZ, race right over & present it to her, after alerting the press of course. Another legend has our Joan always bringing two different dresses to the telecast whenever she would present an award. If the female presenter preceding Joan wore a light color; Joan would wear a dark dress & vice-versa. Click on the Youtube video below & see a hysterical video send up of Faye as Joan/Mommie set to ABBA's "MAMMA MIA"



Speaking of glamour quotients this years Academy Awards will be a lot duller due to press reports that state that BRAD & ANGELINA will not be attending! Damn! I know he wasn't nominated… but they looked so gorgeous at the GOLDEN GLOBES I really think they should reconsider, c'mon you guys! It's like the King & Queen of High School skipping the Prom!

I'm sure there will be some surprises tonight, but the one award that seems a "lock" is HELEN MIRREN. I'm not even sure Ms. Mirren was acting….it seemed really more like channeling! I do hope they don't give Best Actor to PETER O'TOOLE. It would be pure sentiment. Sir Peter is one of the great actors of all time & has given at least 10 brilliant screen performances (A Man For All Seasons, The Stuntman, The Lion In Winter among them) VENUS is not one of them.

My sympathies to one of my favorite performers, KATHY GRIFFIN, on the loss of her dear Dad. I feel like I know her parents having seen them so often on Kathy's "D-List" show. God Rest his soul.

Financial guru, SUZE ORMAN has come out of the closet as a lesbian. The very attractive & media savvy, Orman gave an interview to The New York Times Magazine and spoke of her "life-partner" of 7 years, KATHY TRAVIS. Suze says: "We're going on seven years. I have never been with a man in my whole life. I'm still a 55-year-old virgin."

The interesting thing is that the "55 yr.old virgin" quote is the one making the rounds. As if Suze just hasn't met the right man yet!

A heart-felt thank you to producer DAVID GEFFEN for telling it like it is! By now you've heard all the bru-ha-ha caused by Mr. Geffen's interview with MAUREEN DOWD in which he said what any reasonable person who has been paying the least bit of attention these last 20 years knows to be true…Hillary is unelectable! She cannot win!