Heart On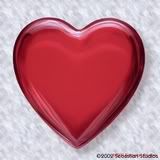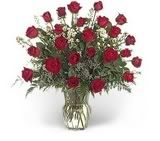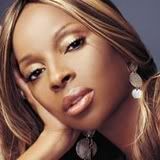 You might think that TheGayGardener would love VALENTINE'S DAY but such is not the case. I value the expression & celebration of love of course, all the while loathing the way it highlights the pain & loneliness of those of us who may not have a Valentine. Remember back in the day, in elementary school, when they would distribute Valentine's cards in class & some kids wouldn't even get one? I did get a few, but the one I really wanted was from Tommy DeNatale…like that was ever going to happen! But what really depresses me about the day is the cheap cheesiness of the gifts associated with it. All those Goddamn Teddy bears & tacky candy boxes…ugh! And the Flowers!! Just the sight of no fragrance red roses that will never open because they were frozen; surrounded by indestructible "baby's breath" makes me want to kill myself. And to know the sender spent premium dollars to send them is just too too sad. Which leads me to a fabulous book I've just discovered called FLOWER CONFIDENTIAL by AMY STEWART. This book uncovers the "shady" side of the floral business, much the way JESSICA MITFORD famously exposed the funeral industry in THE AMERICAN WAY OF DEATH. One true revelation Ms. Stewart writes about is how the lovely fragrance of roses was deliberately sacrificed & "bred-out" of the blossoms in order to increase their shelf-life & portability. The roses you receive in the dead of February have traveled a long way from South America to sit in your cubicle at the office where the buds do not smell & will fall limp & die without ever having opened. Instead of encouraging more of this insanity why not give your beloved something special & buy a copy of this terrific book.

I don't know much about these crazy kids & their rock music these days but I do love me some MARY J BLIGE! Wasn't she fabulous at The Grammies? A few years ago someone gave me her CD "NO MORE DRAMA" I'm still not quite sure why (!!!) But I remain Mary's devoted fan! And that JUSTIN TIMBERLAKE is so damn adorable & talented I can totally understand why CAMERON DIAZ is desperate to get him back. Biggest shocker of the night was the appearance of SCARLETT JOHANSSON & the announcement that she is recording her first album. Is JUSTIN Producing that?

TMZ has exclusive, authenticated photos of what they are calling "ANNA NICOLE'S DEATH FRIDGE" The look inside her refrigerator in the Bahamas contains some SLIM-FAST SHAKES, some vitamin supplements, injectible prescriptions drugs & a large bottle of Methadone! Ever the loyal spokesperson Anna did have some TRIMSPA products next to the fridge. There was not an ounce of "real" food anywhere in sight.